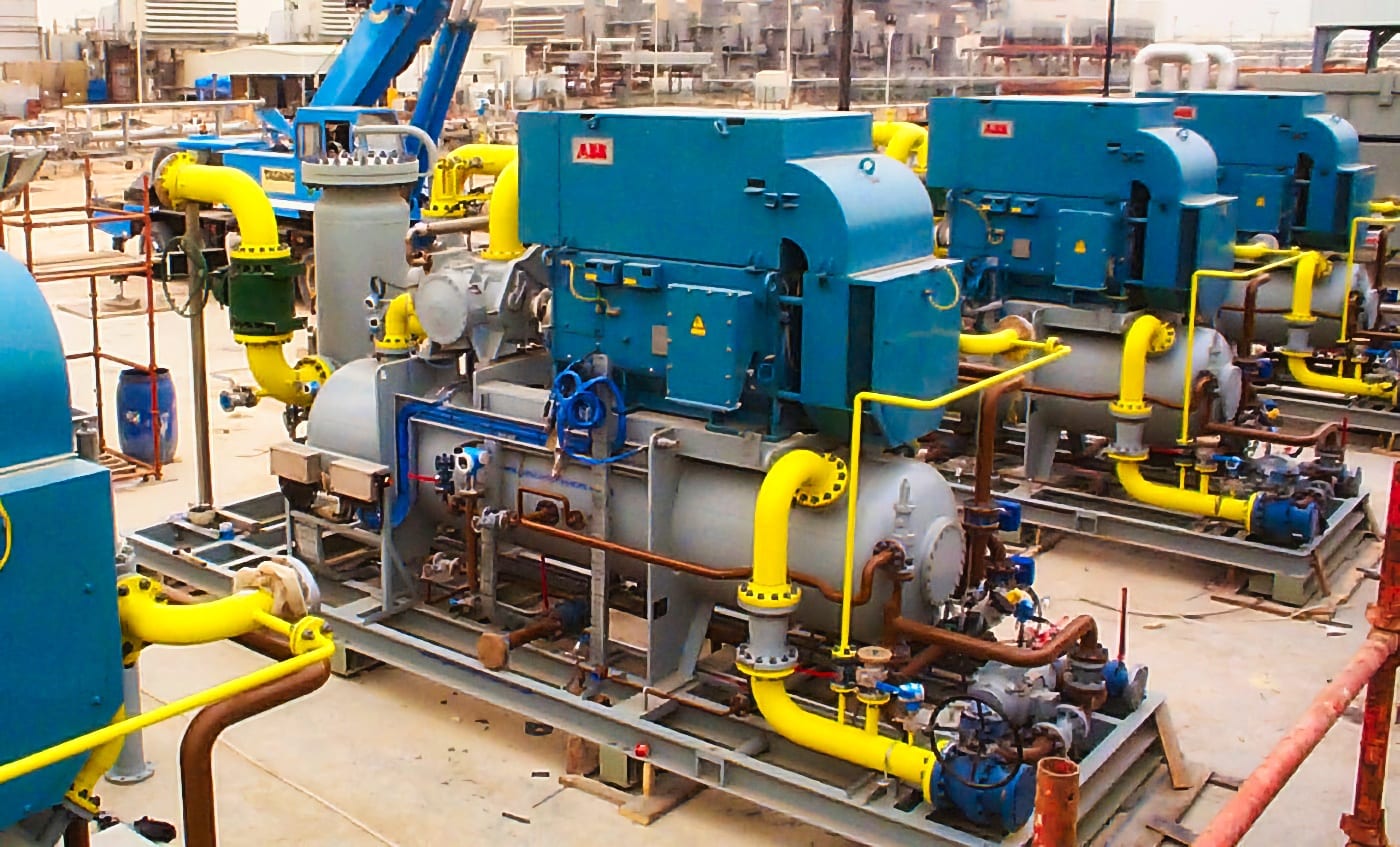 Welcome to Gas Compressors Ltd
Gas Compressors Ltd (GCL) is a dependable independent compressor packaging company established in 2000. In June 2021 we celebrated our twenty first anniversary. GCL specialises in the design, manufacture and commissioning of large and medium sized, custom built gas compressor, booster and blower packages for worldwide use in the Oil & Gas, Power Generation, Landfill, Water, Renewable and Petrochemical Industries. GCL is flexible and not tied to any particular sub-vendors, compressor manufacturers or compressor technologies. We supply the most suitable type of machine for every project, rather than what we have on our product list. We can supply anything from minimum scope to complete turnkey solutions all designed, built and tested within our factory in England.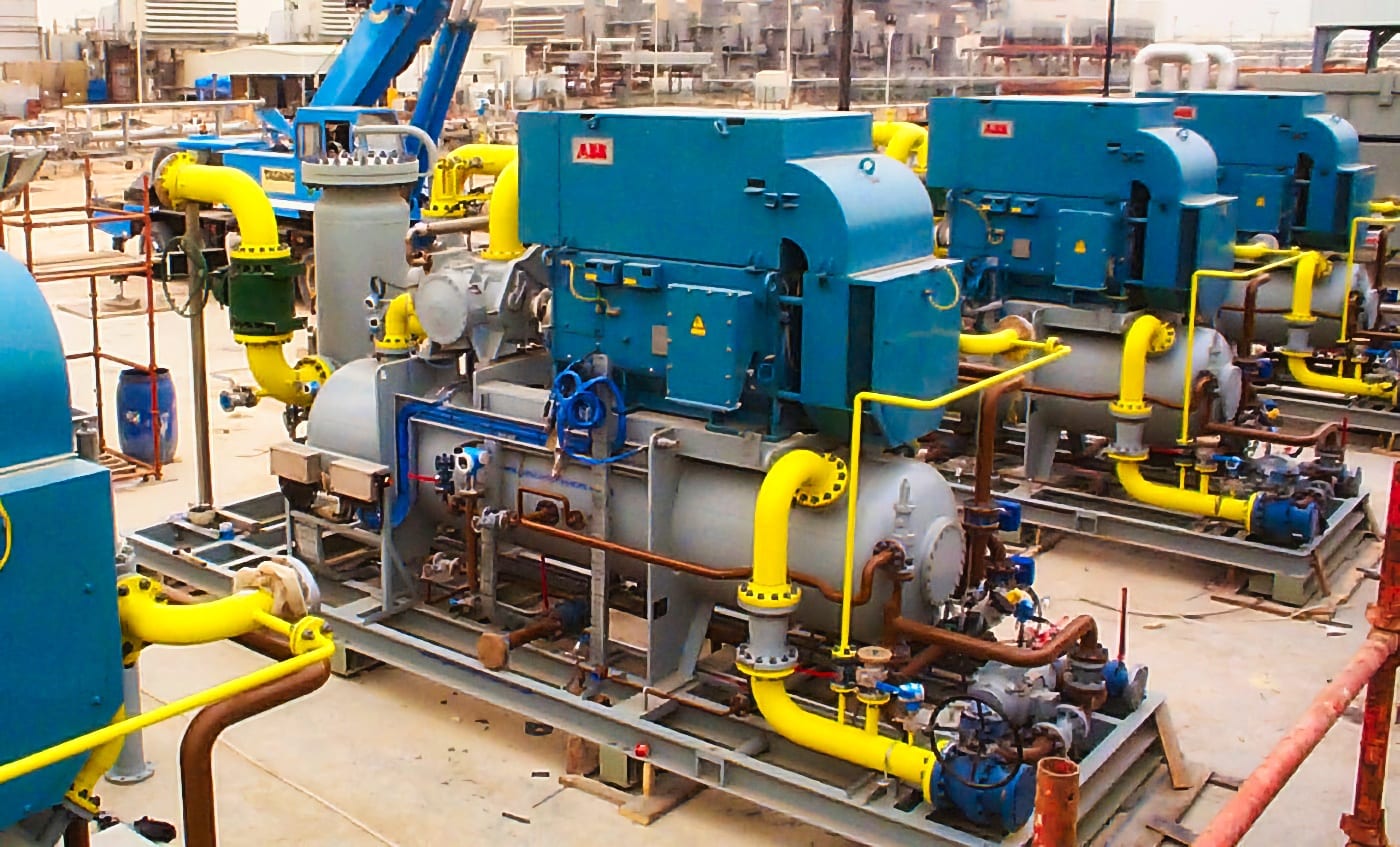 Gas Compressors Ltd manufactures and supplies Rotary Vane, Screw, Centrifugal and Reciprocating compressor packages.
We can design units to operate from vacuum to hundreds of bars of pressure, and with flow rates from 10 m3/h up to 100,000 m3/h. Typically our maximum power is 15 MW / 20,000 hp.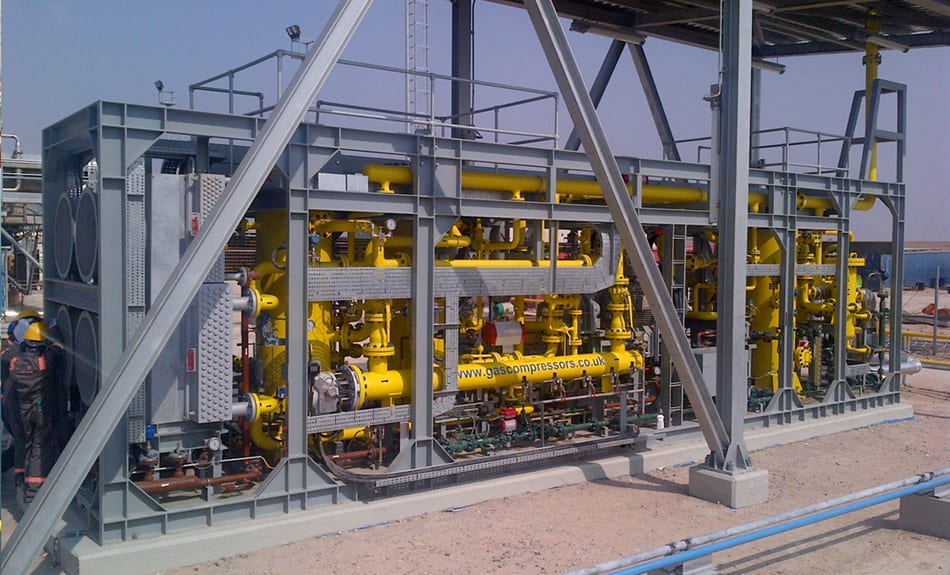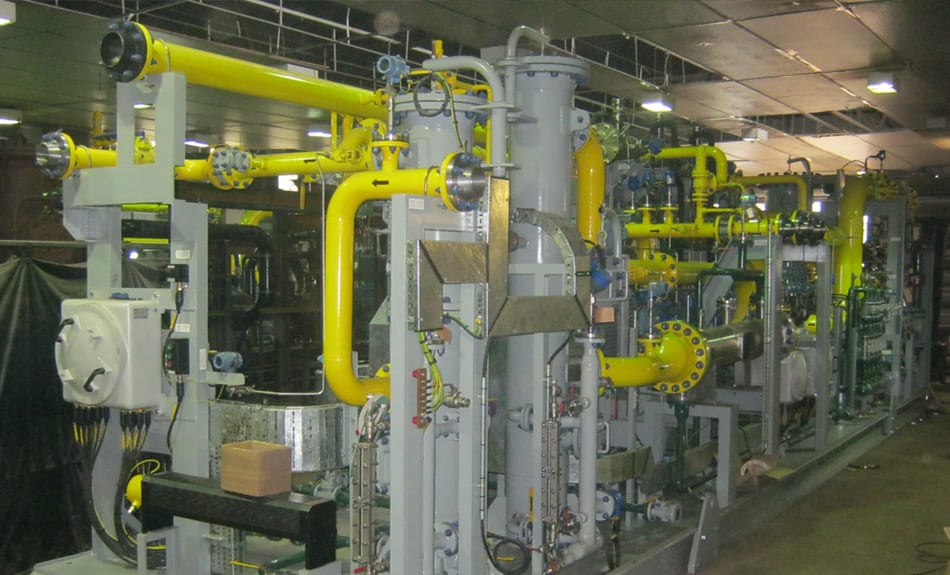 Typical applications are Fuel Gas Boosting for gas turbines and gas engines.
Gas Recycle, Wellhead, Associated Gas, Sour Gas, Vapour Recovery, Gas Storage, Boil Off Gas and Pipeline Gas. We also produce machines for industrial gases such as Nitrogen, Oxygen, CO2, SF6.
GCL takes great pride in customer service and our top quality, unique gas compressor packages. We are careful to provide the customer with their exact requirements, including delivering on time and continuity of care throughout our projects. GCL are able to offer a best delivery time of 12 weeks from approval of drawings on critical orders. Our team have many years experience designing, manufacturing, commissioning and installing gas compressor and blower packages. Customers can use that experience to optimise machine selection, and thereby gain maximum economic advantage. GCL provides maintenance, spare parts, training and local support.
Salesmen and engineers are available to speak with customers 24 hours a day when necessary. GCL always responds within 24 hours to any query. Machinery is exported worldwide and support is available directly or through local partners.